Image Sources: The Everett Collection

A Chicago comedy legend and World War II veteran, Shecky Greene is best known for his Las Vegas nightclub shows that he began headlining all the way back in 1950. Starting out with his comedy career, Greene performed all over the upper midwest and eventually Las Vegas where he opened for Dorothy Shay for 18 weeks in 1954.
As Greene's tremendous reputation continued to grow, he began headlining a few of his own shows in Las Vegas and would later even perform in New York City at Carnegie Hall. While in New York he even made a few appearances on The Ed Sullivan Show.
In the early 60's, Greene was offered one of his first acting roles for television on the Combat! tv series. Being an actual verteran himself, Greene was a perfect choice to be part of the leading ensemble cast as Pvt. Braddock.
Prior to filming, Greene and the rest of the principal cast endured a week of basic combat training. Located in Fort Ord in Northern California, the cast of Combat! underwent days of crawling under barbed wire and even having live .50 calibre rounds fired above their heads.
Greene's co-star and fellow WWII veteran, Rick Jason, wrote about their time in basic as "much more than I'd had to do in [World War II] for my real basic training in the Air Corps," in his autobiogrpahy Scrapbooks of My Mind.
After completing their training the cast went on to film the first season of Combat! where after 8 episodes Shecky Greene called it quits. Still headlining in Las Vegas during the filming of the show, Greene realized that he was losing more money to take nights off from his comedy routine.
In 1995, while appearing on the Charles Grodin Show, Greene was asked about his sudden departure from Combat!
"The only reason I quit the show was because I was working in Vegas at that time and I was making a lot of money in Vegas and I was living in Beverly Hills and, uh, I had to pay for Beverly Hills, living in Beverly Hills. So, working on Combat! was not paying enough to pay the bills."
The show would continue on for 5 more seasons and become one of the most successful war-time television series. Greene would also continue with his Las Vegas show for several decades and even star in such films as Tony Rome and Splash.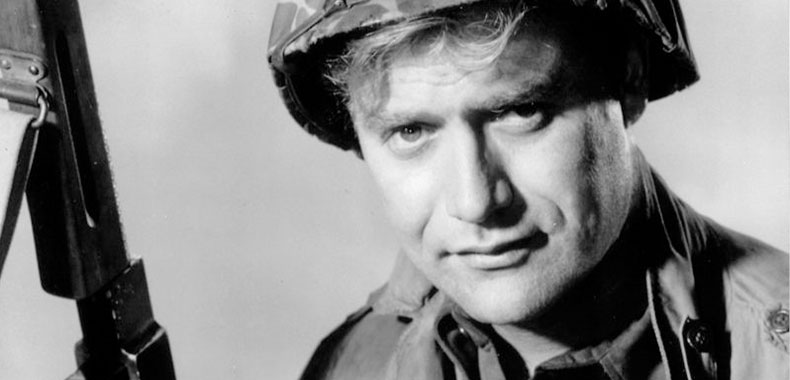 SATURDAYS 9 PM Eastern